General characteristics of our software:
Software development with .net Microsoft technology.
Multi-user environment using transactional integrity control. This feature prevents saving corrupted or incomplete data after a server or web failure.
Microsoft SQL database-storing capabilities with integrated security.
Multi-layer security preventing unauthorised system access. Using the Windows login feature and the program login, besides from the MAC recognizance of the PC.
Logbook automatic creation, registering every user's activity. Displays username, activity, access PC, IP number, date and time.
Sandbox mode included, easing testing for complex operations and learning for users.
Remote system control feature from any internet conected PC.
ClickOnes remote update technology, alowing for a faster program instalation and maintenance. Just by opening the program, updates are automatically fetched up and installed if any. Replacing the old-fashoned way where the techichian has to install the program in each of the company's PC.
Modern modular progressive-growth technology featuring Drag & Drop capabilities.
A.I. based support for unusual and complex operations.
System appearance personalization (Skins) and custom report-making technology, depending on the company and user.
User-configurable dynamic notifications system. Multiple filter based groupings in order to ease data analysis and create customizable active data reports.
Easy-to-use data exporting technology to Excel, PDF, printing and Emailing.
---
Main developed software programs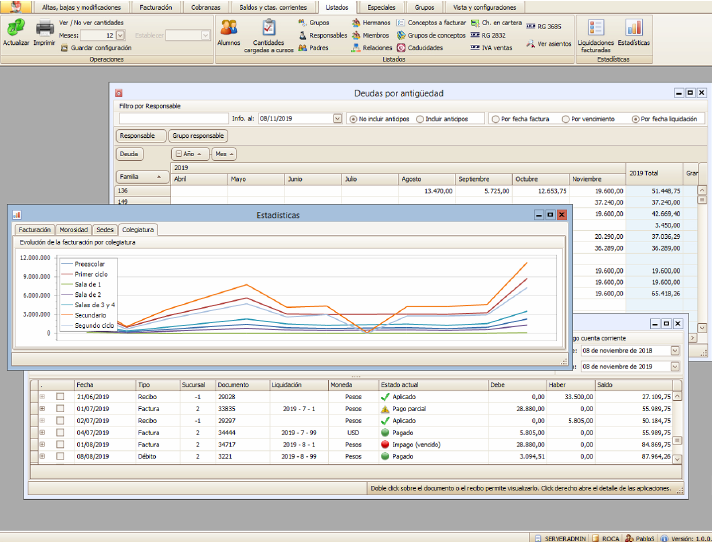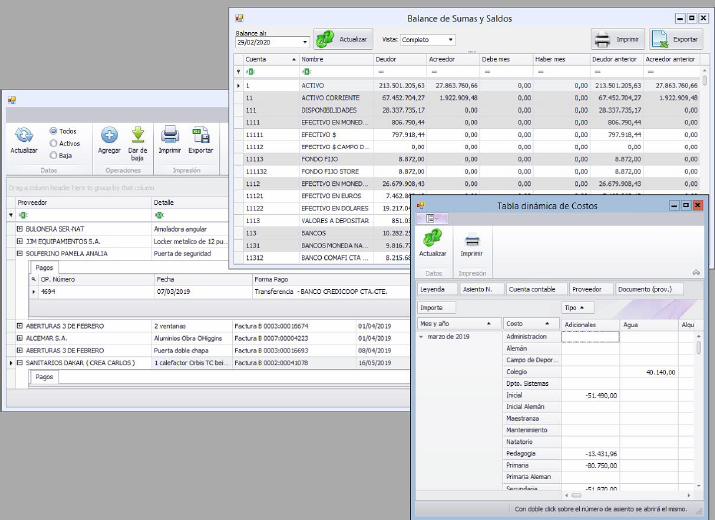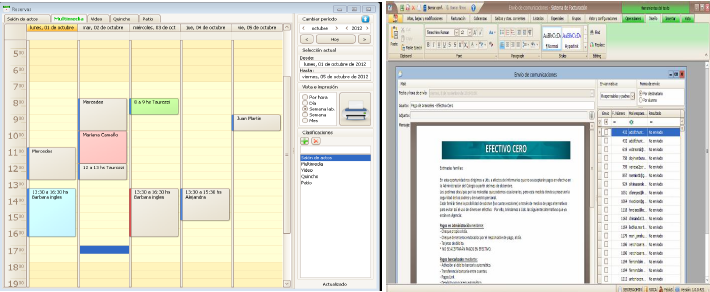 Pedagogical management software:
Software solution for the schooling management as a whole. Covering every area of educational institutions, such as:
Automated electronic invoicing for managing thousands of students.
Supplier payment management.
Income management throughout multiple companies (VISA, Mastercard, Paypal, Etc.).
Accounting.
Customizable mass Email sending for Email campaigns or individual communications. Automatic electronic invoices sending.
Pedagogical management of students, academic grades, absences, etc.
Facilies management and reservation
---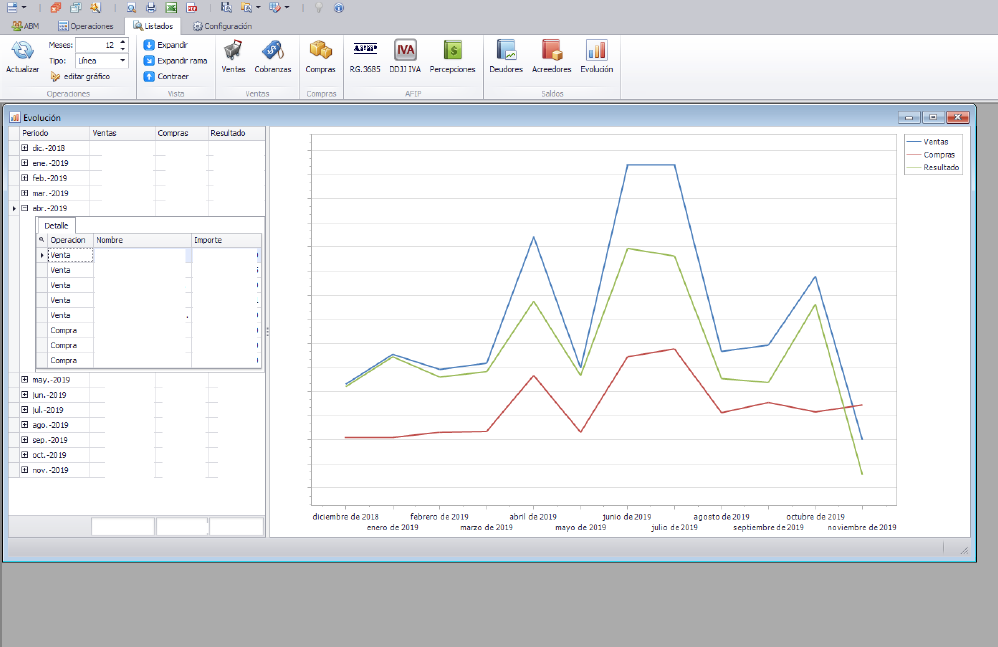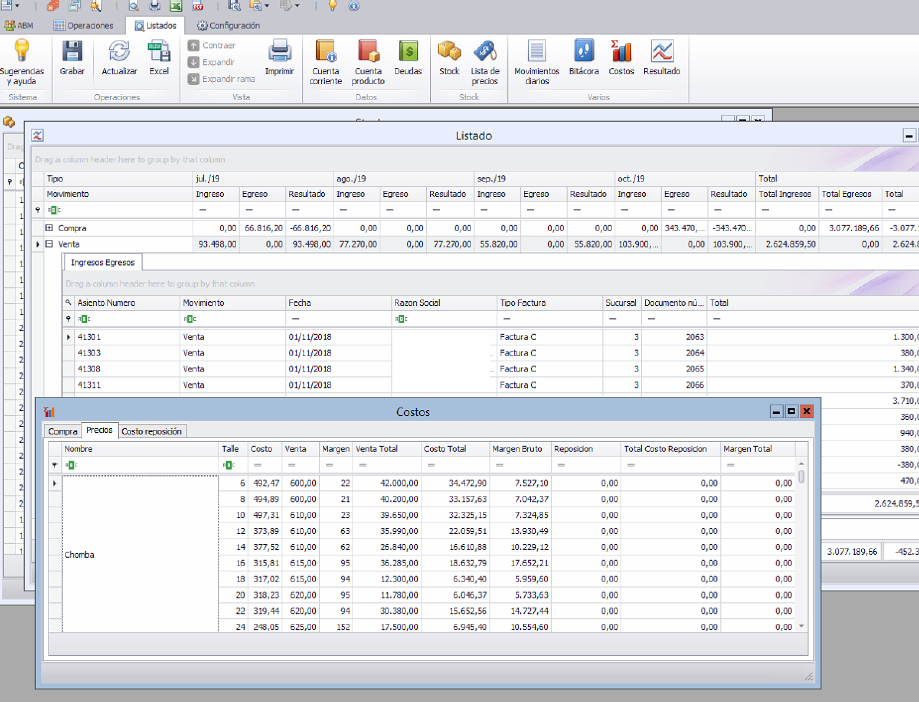 Comercial management software:
Software solution for the generation and issuance of electronic legal vouchers, inventory management and debtors and creditors management.
Issuance of electronic invoices.
Creation of electronic taxation vouchers, income, and expense statements. Valid for local tax authorities.
Inventory management and critically low inventory levels notification.
Costs and taxes calculations.
Current account of suppliers and clients.
Listing of debtits and credits.
Statistics.
---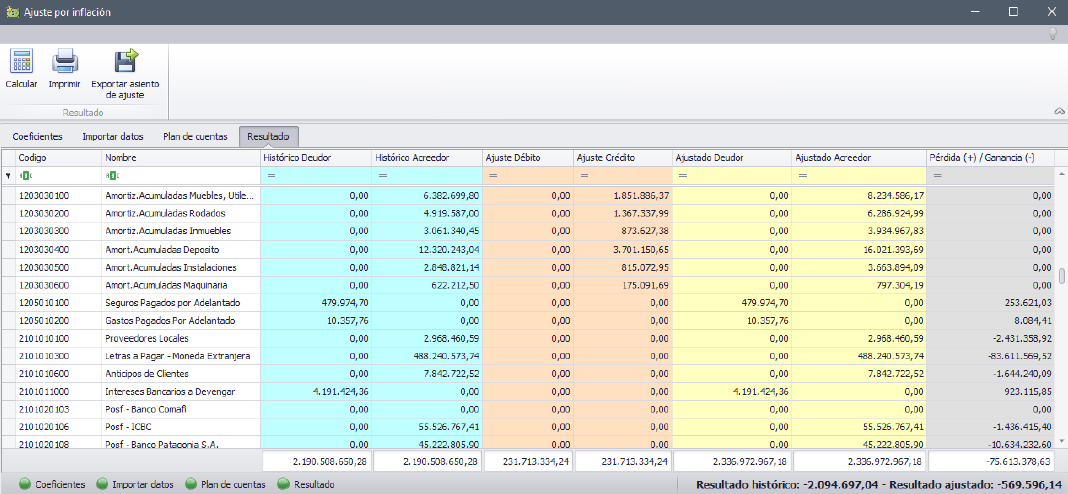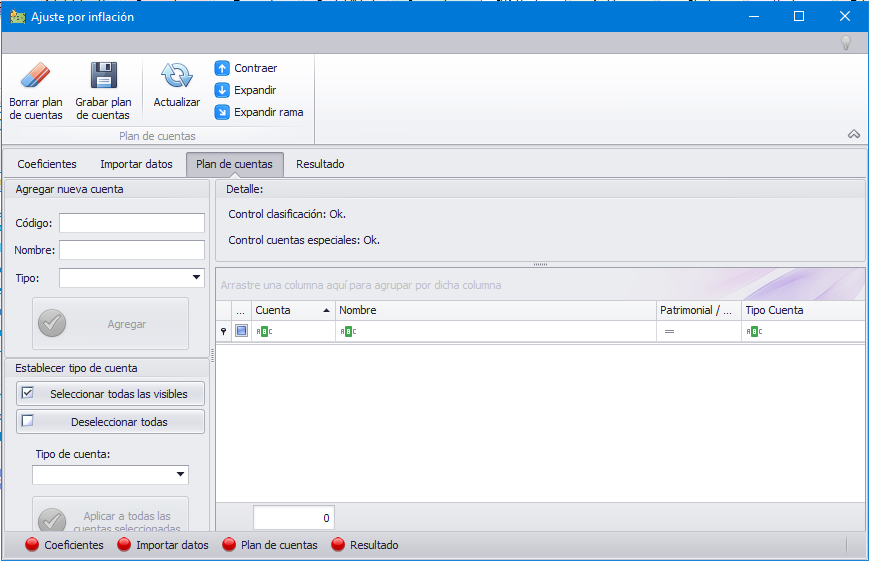 Inflationary adjustment software:
Inflation accounting adjustment calculation according to local regulations.
Automatic data fetching from third party systems.
Generation of inflation adjustment seats.
Data displaying for control and analysis of incidents.
---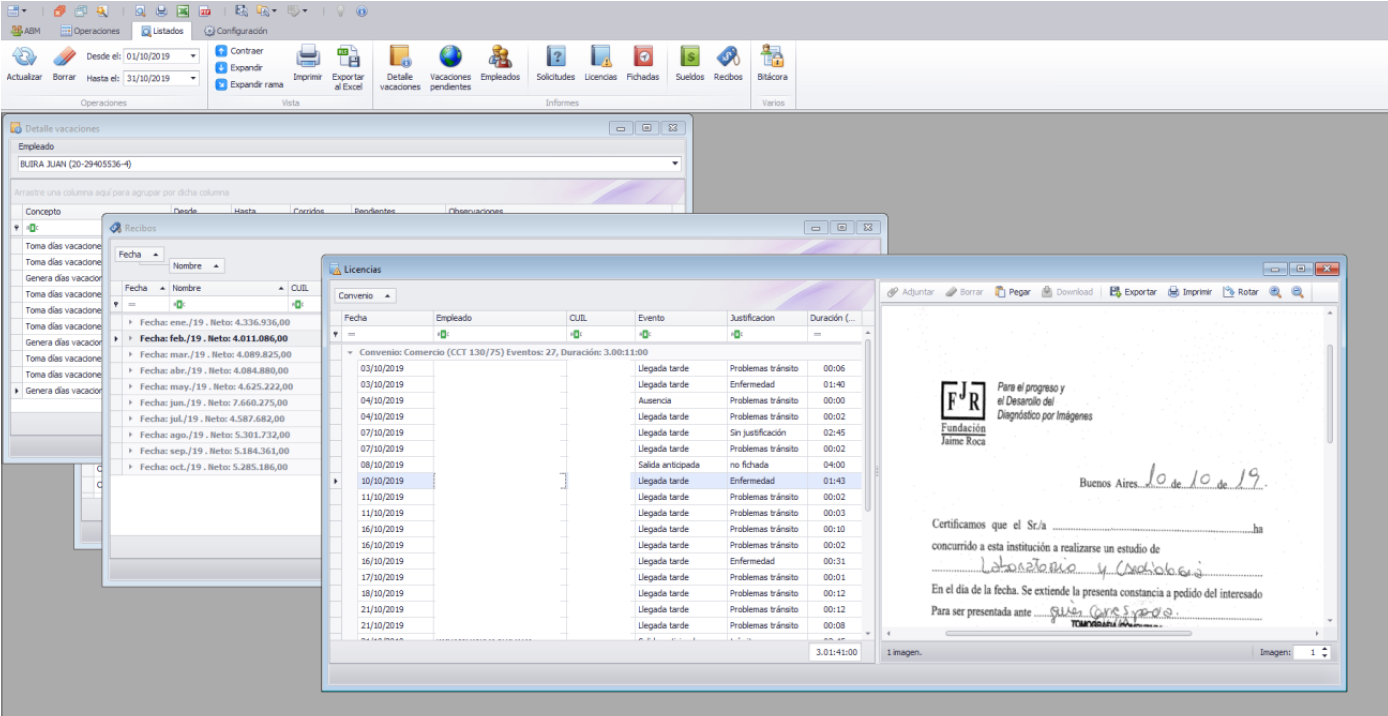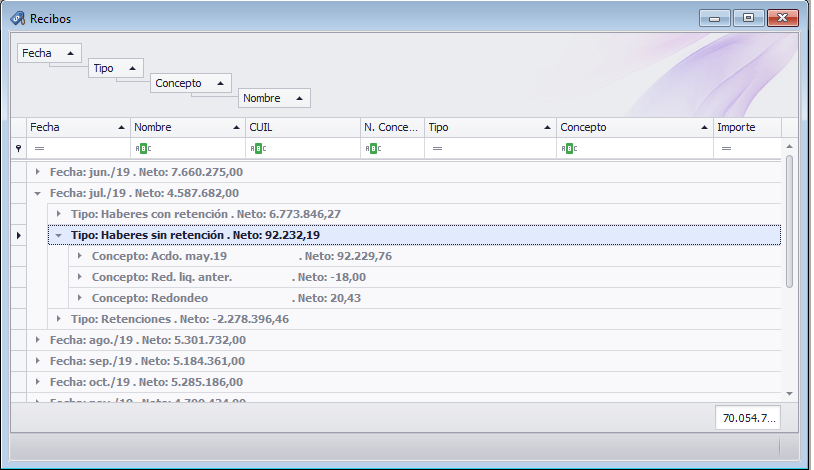 Human resources management software:
Software solution for the management of salaries, wages, childcare leave, work permits and other HR subjects.
Automatic data fetching from third party systems.
Automatic calculation of annual leave.
Paid and unpaid leave registry with voucher documents attachment feature.
Statistics.
Financial and managerial reports and summaries for the HR department and regulatory labor agencies.
---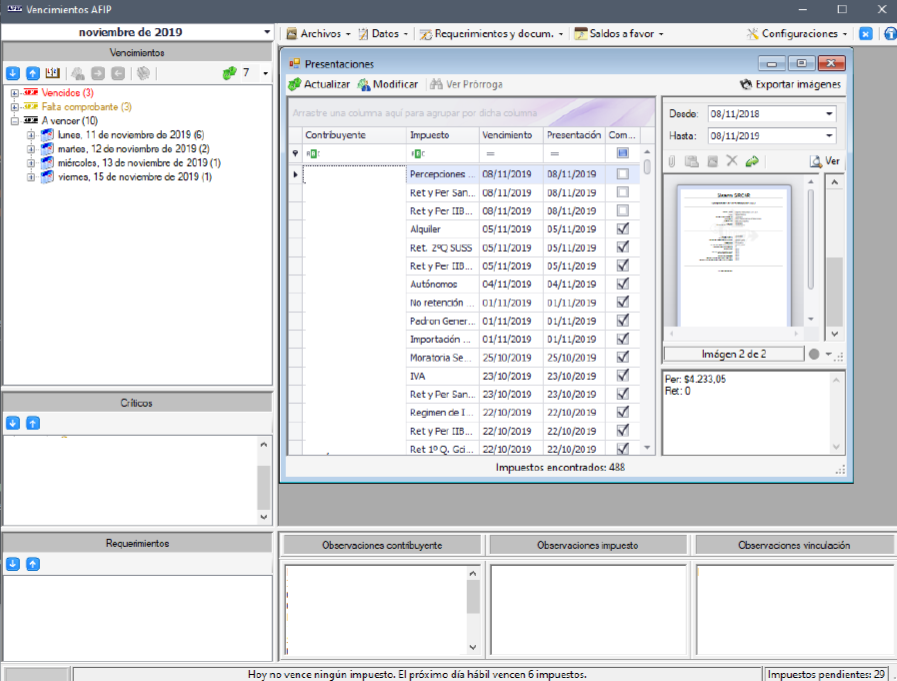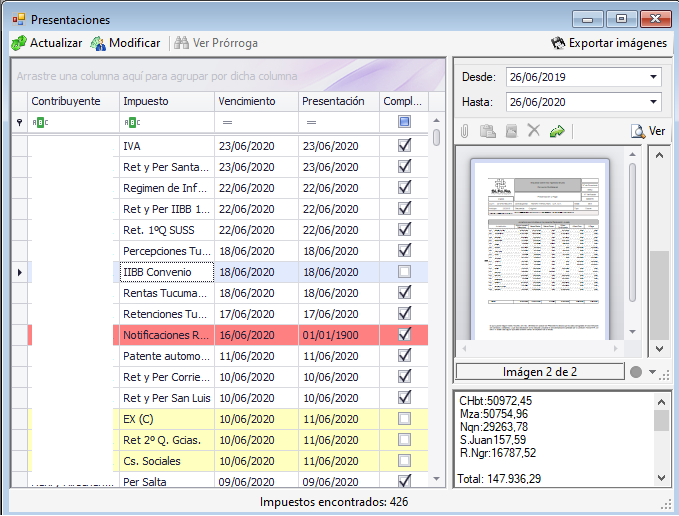 Tax maturities sofware:
Tax maturities control sofware. It automatically calculates when each taxpayer's taxes are due.
Multi-company system. Ideal feature for accounting firms.
Automatic generation of tax maturities.
Notifications and alerts of upcoming maturities.
Compliance records making and storing.
Digital receipts storage.
---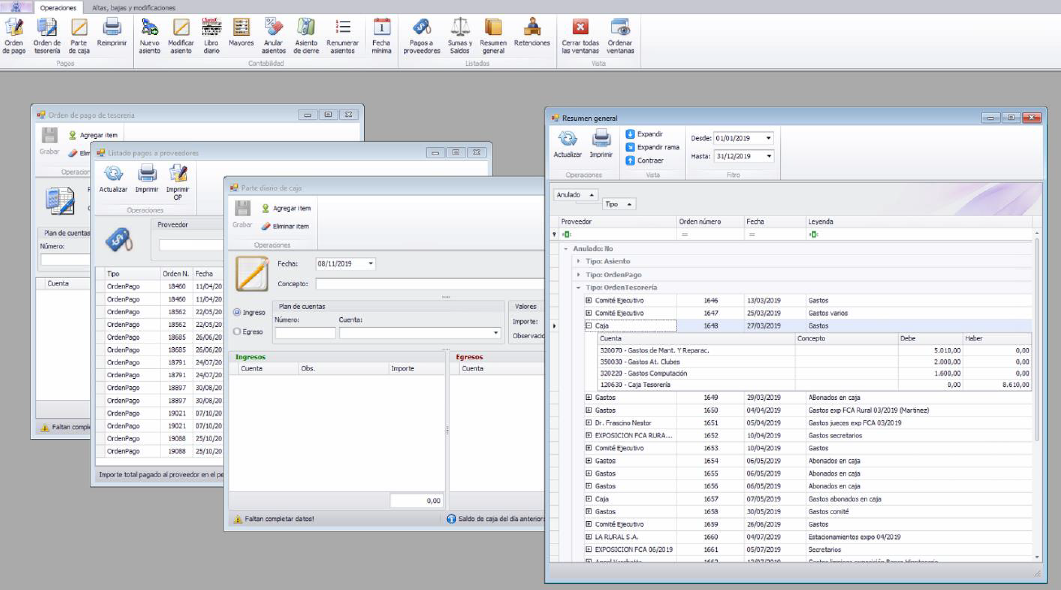 Treasury handling software:
General software for operating and managing a treasury.
Issuance of payment orders.
Management of authorizations for the approval of documents and payments.
Cash balances.
Supervision.
Various reports and statistics.
---
Haven't found what you were looking for?